Final wastewater filtration system with disc filters
Alberobello (BA)WWtp –Italy
As part of the tender announced by Acquedotto Pugliese SpA, for the upgrading of Alberobello's WWtp, Bio System Company srl, the company whom awarded the contract, provided for the addition of a tertiary filtration with Giotto's disc filters, which were not present in the original configuration of the plant. 
Unlike what was initially envisaged, Giotto Water has proposed a solution with two filtering units, on which the maximum inlet flow can be divided, thus giving greater flexibility to the entire treatment section. Giotto Water was thus awarded the supply of 2 discs filters model NDF B04/3 C with an innovative and compact design. Downstream of the final filtration section, UV disinfection has been provided to complete the refinement of the water treatment and ensure characteristics at the highest levels achievable in the current state of the art of the technologies available on the market. 
 The proposed filters are based on the use of multiple discs, each consisting of a series of AISI 316L stainless steel flat panels, suitable for installation in a concrete tank, and guarantees a filtering capacity equivalent to a maximum total flow rate entering the filtration compartment of 296 m3/h.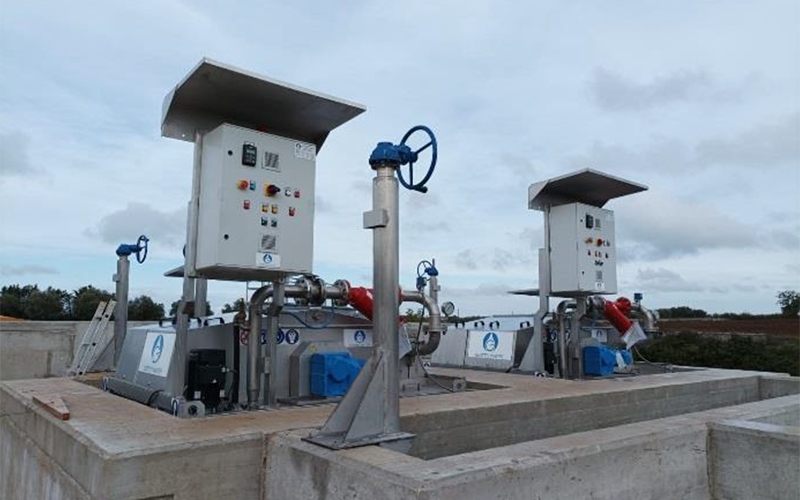 The filtration compartment provided by Giotto Water guarantees the possibility of expanding the final filtering surface by 33.3%. Thanks to this data, the functionality of the equipment is ensured even where there could be increases in terms of inlet flow. 
The filtration compartment offered by Giotto Water, with a quantity of suspended solids in input up to 40 mg/L, guarantees suspended solids in output lower than 10 mg/L.